The first thing that anyone sees when they arrive at your home is your front door. Before guests ever come inside, they've likely already made a judgment about you based on your exterior design and paint choice. Do you prefer the timeless look of white? Perhaps you'd rather make a statement with a bold shade of yellow? Whatever color you choose, your front door says a lot about you.
Front Door Color Meanings
White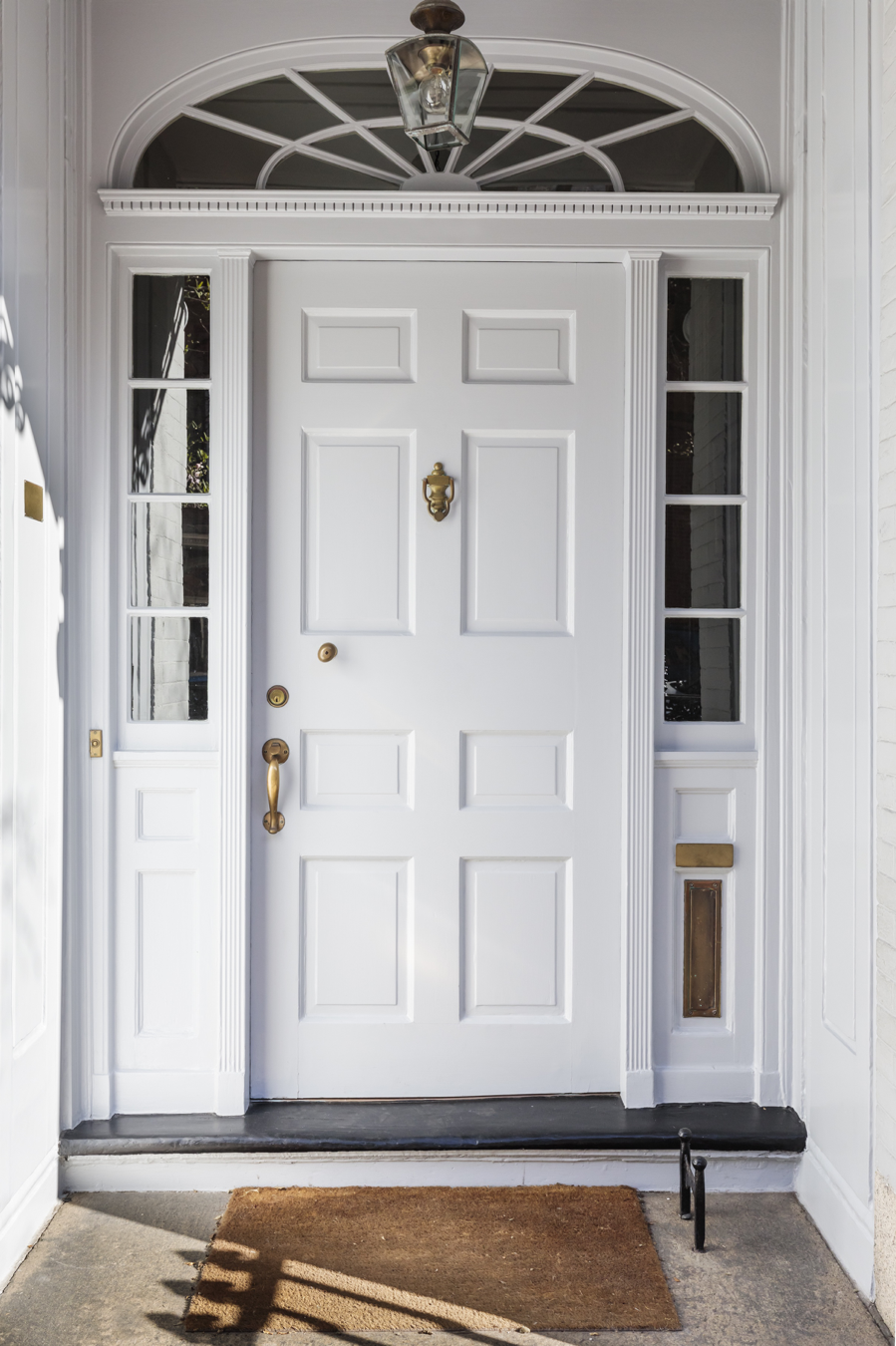 You're a traditionalist and prefer to keep things simple. You're a straight shooter and tend to think people that like to rock the boat can be annoying, if not downright dangerous. Always a safe bet, white front doors are a timeless choice that will never go out of style.
Black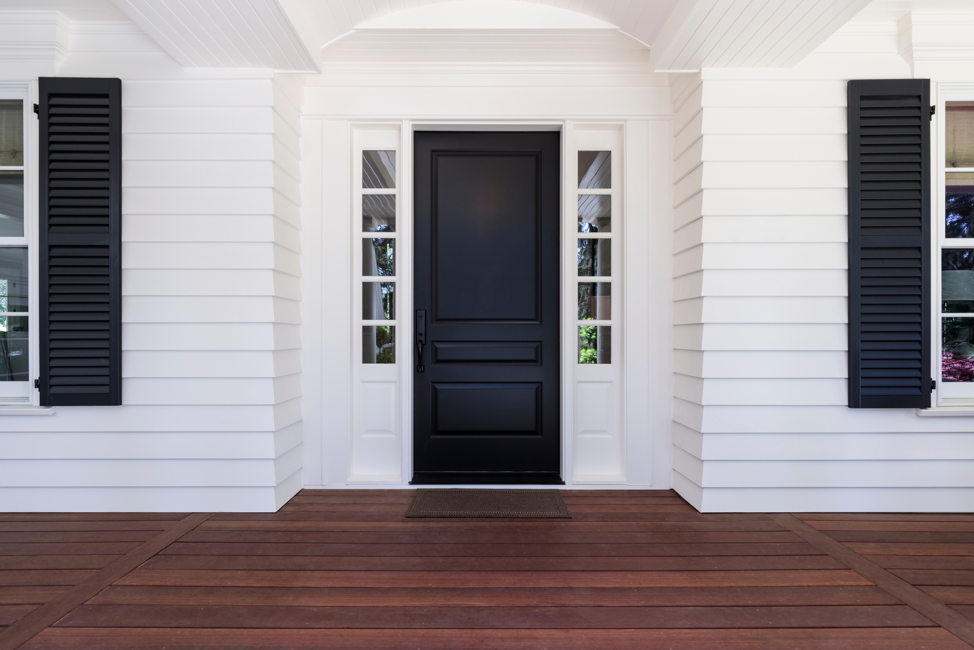 Do you see a red door and want it painted black? Then you're probably either a Rolling Stones fan or just prefer the finer things in life. A popular color choice, black doors give a modern, serious, luxurious look to the front of your house. When tastefully paired with a brightly colored exterior paint, black doors can even help add an unexpected whimsical touch to your home.
Red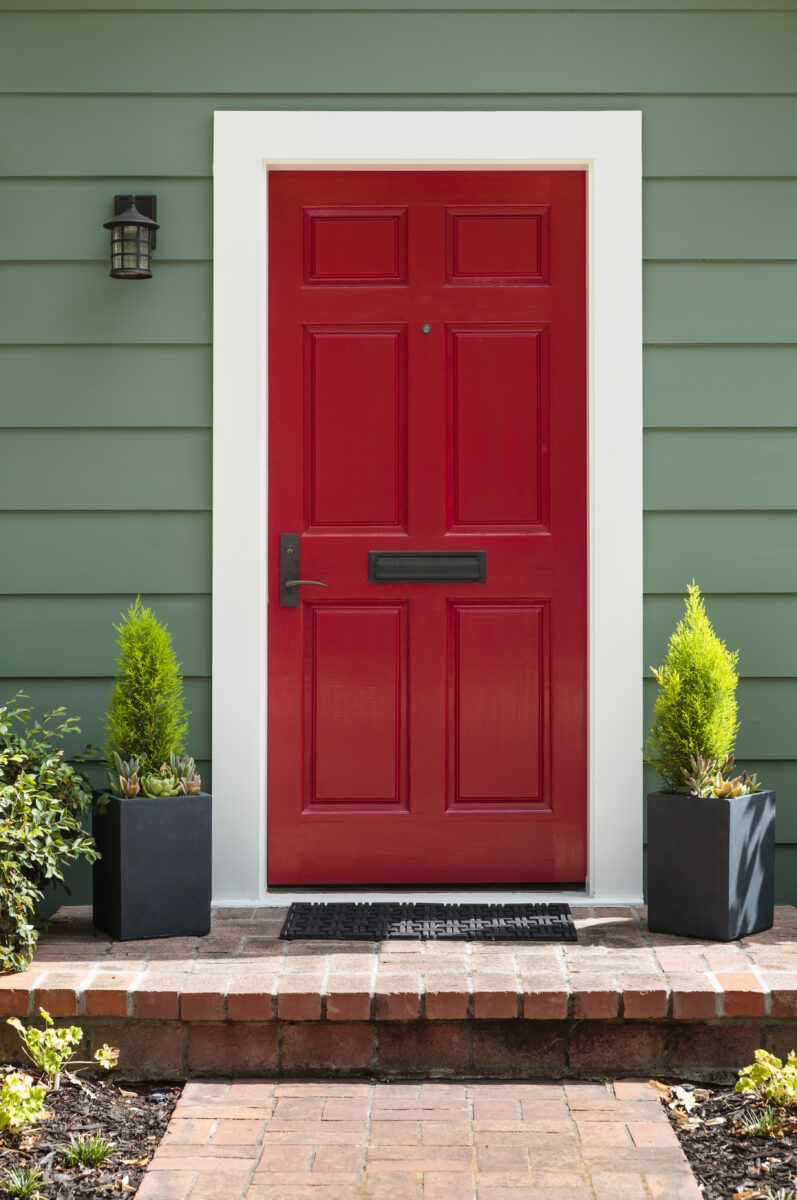 Perhaps the boldest of all colors on this list, a red front door says that you are outgoing and sociable. As someone who absolutely loves spontaneous visits from friends and family, you're always ready for company and frequently find yourself hosting parties, get-togethers, and cookouts. Red is the perfect color for anyone who wants their front door to match their bright and charming personality.
Blue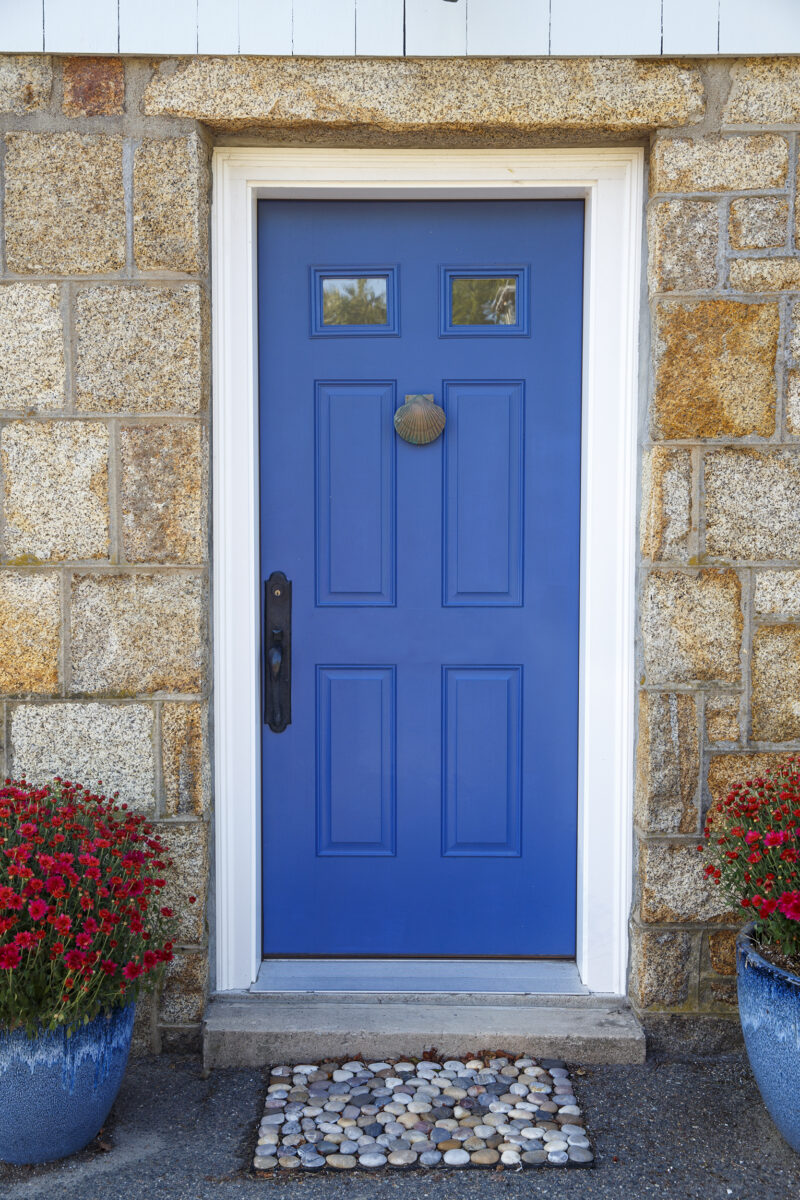 Blue doors help add an element of elegance and class to your home's exterior that won't go unnoticed. The color blue is known to have calm-inducing effects, which is perfect for the homebodies that typically choose this color for their front door. A blue door signifies that you are a grounded and peaceful creature that prefers the serenity of a good book and a cozy fireplace over the hustle and bustle of a block party. You value your family time immensely and nothing in this world means more to you than making memories with your loved ones.
Yellow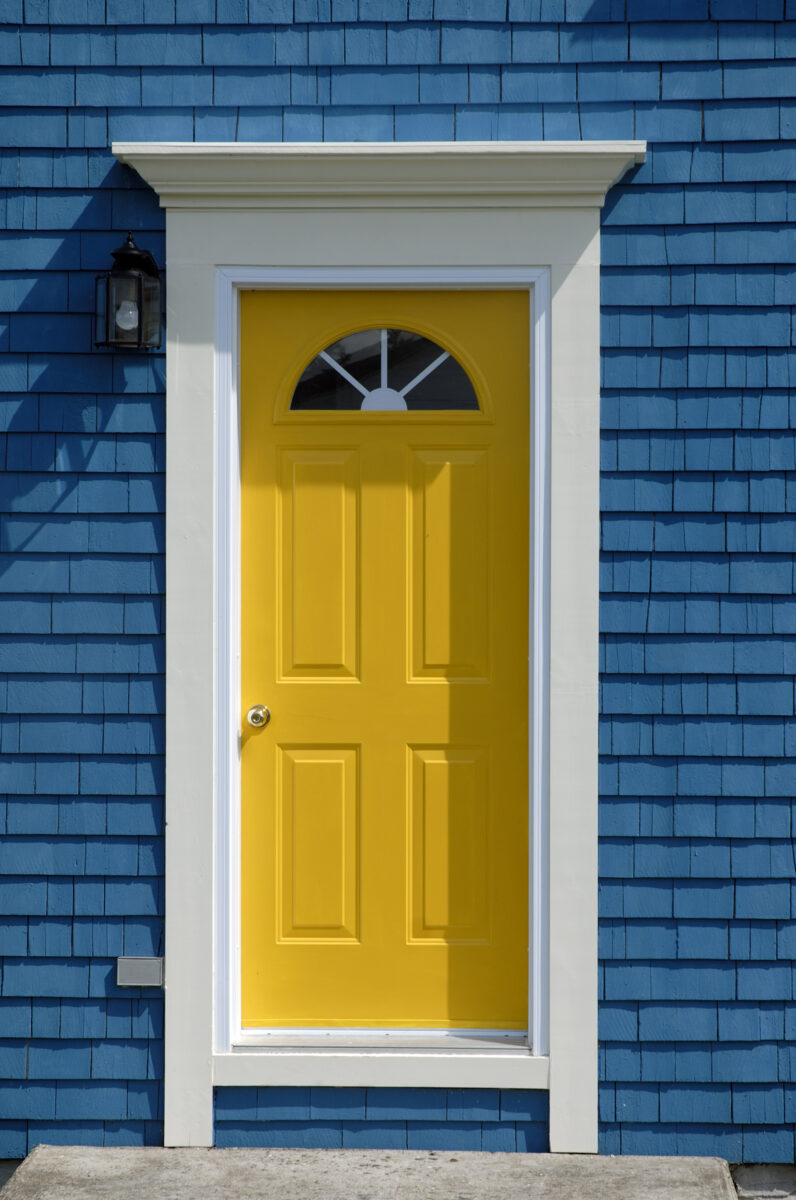 The color yellow is associated with sunlight, joy, and positivity. While other homeowners on the block may scoff at your departure from tradition, you're just happy to be able to bring a little extra bit of color into the world. If you're bold enough to have a yellow front door, you likely have an outgoing, enthusiastic personality and possess a generally cheery disposition.
Green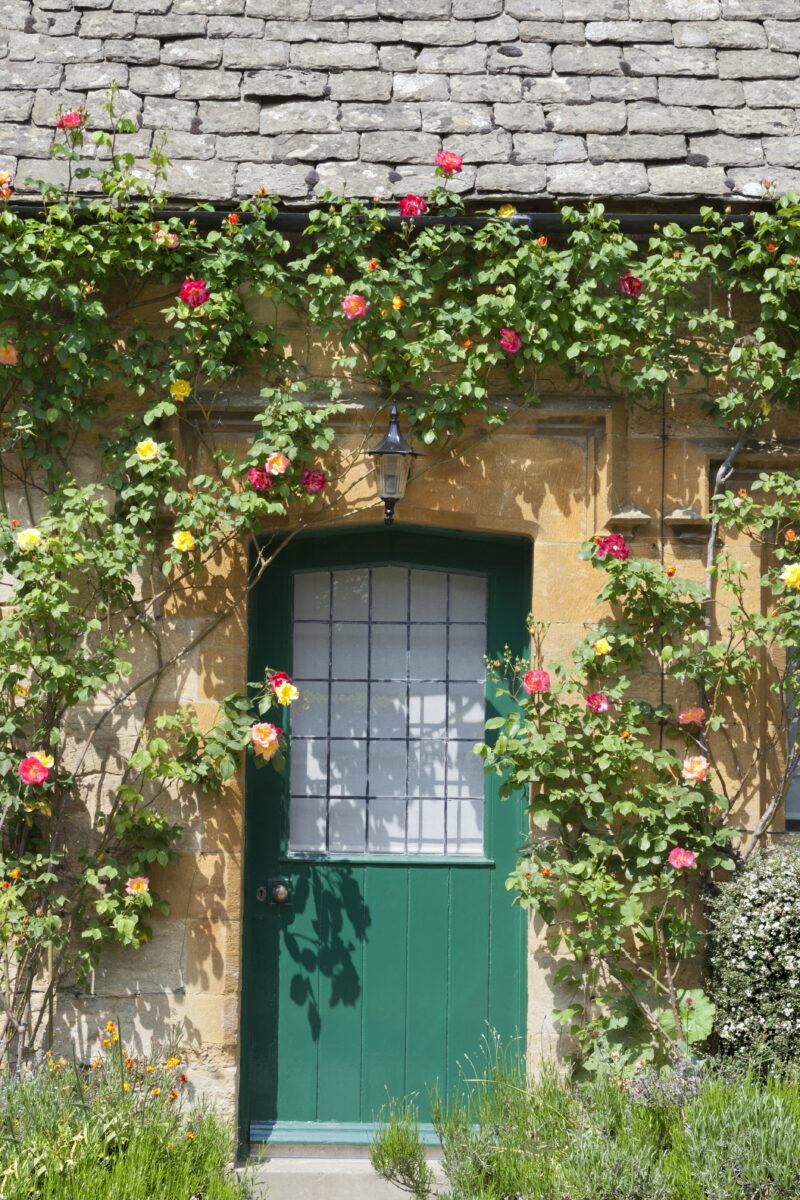 The color green is the color of life and nature. It is also heavily associated with feelings of security and safety. If your front door is green, then you likely feel just as much of a connection with the numerous plants and shrubs on your porch as you do your neighbors. (And there's nothing wrong with that!)
Custom Front Door Colors from Kingsford
Choosing a color for your front door that complements the siding, gutters, decking, and windows of your home is an important decision that you shouldn't have to make alone. Thankfully, Kingsford has been installing custom exterior doors in Raleigh, Durham, Charlotte, Greensboro, Wilmington, Asheville and the rest of the foothill and piedmont regions of North Carolina for over 30 years. When it comes to choosing a front door that will reflect your own unique taste and personality, nobody does it better than Kingsford. Contact us to discuss your options today!